If you grew up in the 70's, you remember Cindy Brady and her darling yarn hair ribbons.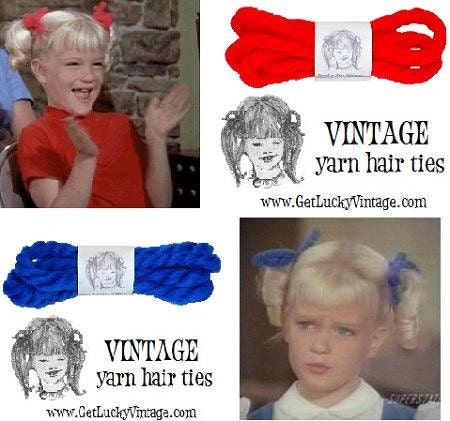 The Brady Bunch charmer wore colorful yarn hair ribbons with her banana curls, as did Buffy from Family Affair.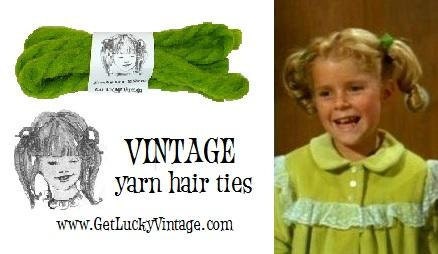 They inspired little girls everywhere to sleep in their Dippity-do hair wrapped around Goody pink sponge rollers. The luckiest girls had a pair of fluffy yarn ribbons in a color to match every outfit.   
 Did you notice Gertie wore her white yarn hair ribbons in E.T. ?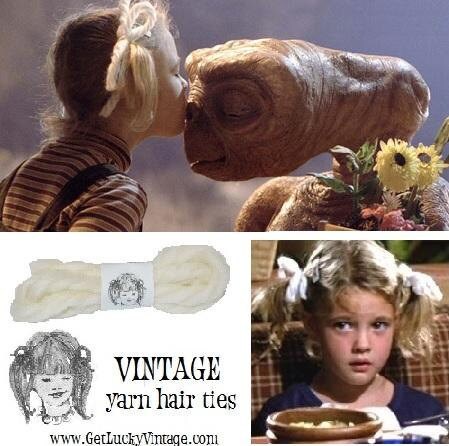 And this picture was sent in by our client who uses the yarn ribbons to accessorize her vintage Ideal Crissy Dolls, keeping them authentic: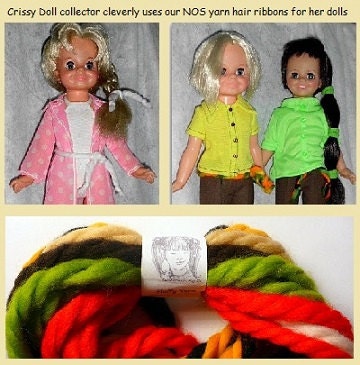 Even The Ramones got in on the action when Riff Randall wore them in the cult film Rock 'N' Roll High School.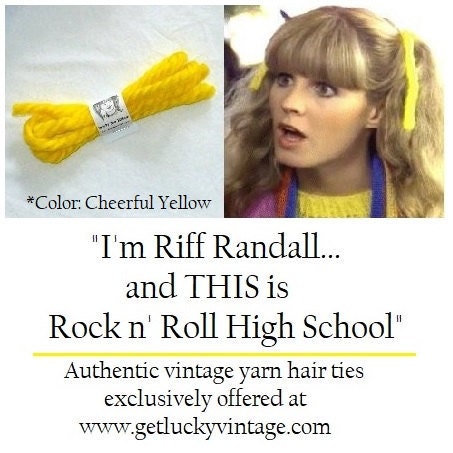 Cult film Hairspray  proved this hair accessory to be Penny Pingleton's absolute favorite.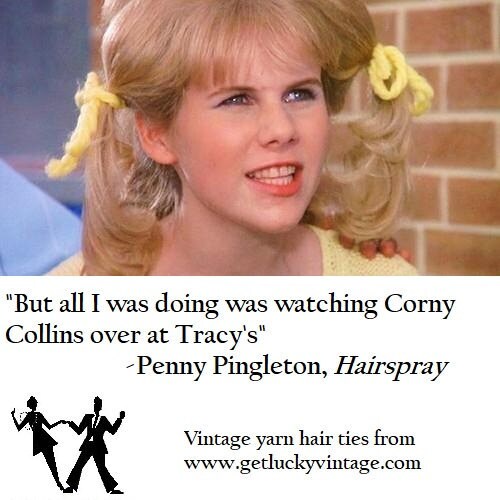 Don't be left out! Pick your favorite colors from our vast selection of new-old store stock here at www.getluckyvintage.com