Authentic World War 2 U.S. Navy Pea Coat. 
How we have verified the date on this is significant, as many people do not know how to properly date these. We want you to be confident of the authenticity of your purchases with us, so we always make sure to do our research.
Here are some indicators to look for when authenticating your wartime pea coat.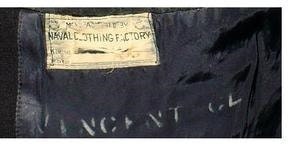 Embroidered Label, Naval Clothing Factory, 2 anchor label, dates this coat to pre-1943, WWII, World War 2. In 1943, labels switched from embroidered to print. You will find the anchors on the upper corners of the label. 
View the following important features that also help date this fine piece! 
"Manufactured by Naval Clothing Factory" label
Authentic enlisted issued coat 
Heavy weight, durable wool material  
Dark navy blue color 
Double breasted, buttonable from left or right assist in injury or use of free hand 
Wide convertible stand up collar 
10 Navy fouled anchor button front 
Serviceman's name stenciled on lining twice 
Zig-Zag and horizontal stitching under collar with single vented back
Pockets lined with tan corduroy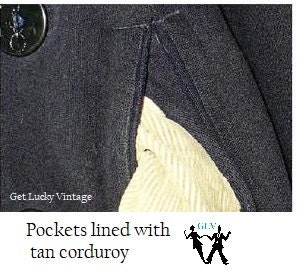 This particular coat is missing it's stow away button neck strap, so don't be thrown off course if yours has one.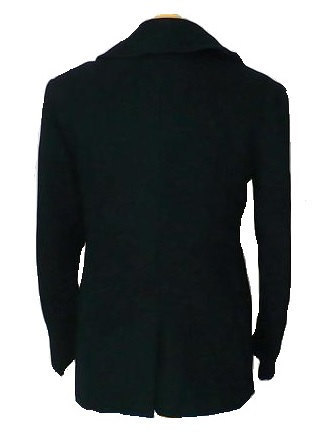 This coat shows evidence of repairs that add to it's story: many original rough repairs are noted, including reinforced button holes, at left shoulder seam, and the lining vent. here is wear on the lining, as shown in pics. Small cut in top layer of wool at front right, lower. Some wear from use on edges of cuffs.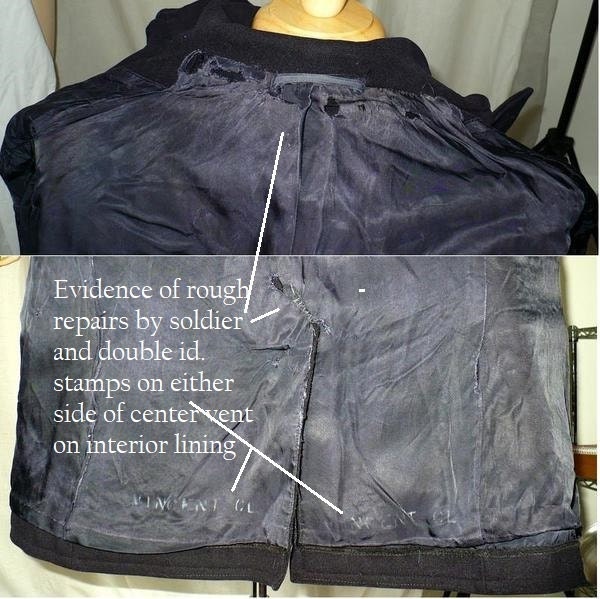 Another way you can tell if you have the real deal is that the coat itself is a "solid", heavy wool - not at all the wimpy wool on newer pea coats. You'd have had to be pretty manly and strong just to be able to wear one!